KGTC
Kamloops Gymnastics | Trampoline | Cheer
KGTC will foster the physical, mental and emotional development of its Athletes to achieve personal excellence inclusive of all abilites and goals, in the disciplines of
Gymnastics | Trampoline | Cheer.
---
KGTC - Kamloops Gymnastics | Trampoline | Cheer is a member-owned, not-for-profit athletic facility that inspires enthusiasm for and lifelong involvement in gymnastics, trampoline and cheer by providing positive and diverse programming. With an exemplary record of service to the athletic community since 1979, KGTC is the proud recipient of the 2012 Ed Brougham Club of the Year Award by Gymnastics Canada. KGTC has a well equipped, 15,000 square foot facility and is part of a mutli-sport Tournament Capital Centre that neighbours Thrompson Rivers University (TRU). KGTC is your place to imagine | believe | achieve.
---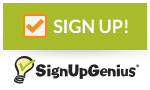 Visit SignUpGenius for
KGTC Volunteer Opportunities
---
Member Services Hours
Monday 9 am - 5 pm & 6 pm - 9 pm
Tuesday & Wednesday 9 am - 5 pm
Thursday 9 am - 8 pm
Friday 9 am - 5 pm
Saturday, Sunday & Stat. Holidays - Closed
---
Spirit of KGTC Awards honours athletes, coaches and volunteers
Kamloops Gymnastics | Trampoline | Cheer is extremely proud of the accomplishments of all of our Athletes this past season. There have been outstanding performances at all levels and we are proud to say that they train, perform or compete as part of our club.
On Saturday, September 12, 2015 the Spirit of KGTC Awards annual celebration was held to honour the participation, sportsmanship and achievement of our Athletes, Coaches, Judges and Volunteers in 2015. Each award recipient exemplifies the mission statement - KGTC will foster the physical, mental and emotional development of its Athletes to achieve personal exellence inclusive of all abilities and goals. Their hard work, dedication and commitment is what KGTC strives to nurture throughout the membership and staff so that personal achievement and the pursuit of excellence is possible for all within the KGTC family. They also embody our motto: imagine | believe | achieve.
The celebration began with Athlete demonstrations at KGTC before athletes, coaches, volunteers and officials moved to the Thompson Rivers University Gardens for the awards ceremony.
National Accomplishments of KGTC Athletes:
Emily Schmidt: Canada Cup, Canadian Championships and Team BC
Gavin Dodd: Canada Cup and Canadian Championships
Scott Nabata: Elite Canada and Canadian Championships
International Accomplishments of KGTC Athletes:
Gavin Dodd: Elite Development Program (USA)
Gymnaestrada Team: 2015 World Gymnaestrada (Helsinki, Finland) Team Members: Katie Anderson, Nikki Gardner-Schlegel, Emma Madison, Maia Mashadi, Arnica Palechuk, Ellie Parker, Chelsee Reed, Naomi Silverberg, Brooke Topolovec, Ame Van Zyl, Sophie Von Dehn.
R.E.A.L. Athlete Awards were handed out to 10 athletes, all of whom exemplified the ideals of respect, education, assistance and leadership. Grayson Walker, Hannah Walker, Emilee Gal, Brooke Topolovec, Sophie Von Dehn, Kate Hegyi, Eden Auge, Emma Guertin, Kristina Dodd and Chloe Macus.
Jordan Ferguson was honoured with the Above and Beyond Award for contributing to KGTC in ways extending beyond athletics including coaching, judging and volunteering.
The Armstrong Family (Alexandra, Daryl, Gabrielle & Dimitri) and Vince Kanigan were named Volunteers of the Year.
Three Athletes of the Year received scholarship/bursaries in the recreational, developmental and competitive divisions. Sydney Reed, Ame Van Zyl and Linnea Ganstal received the honours.
Breanne Erickson and Kristyne Makortoff-Jones were named Coaches of the Year.
KGTC also handed out three professional development for continuing education 'Spirit of KGTC Coach Scholarships.' Recipients were: Jodie Peachey, Daniil Moseev and Kent Henning.
The Spirit of KGTC concluded the honours with an athlete, a volunteer and a coach who embody KGTC's imagine | believe | achieve values. Brooklyn Luison received the athlete award, while Teresa Anderson received the volunteer award and Stephanie Batke for coach.
The continuing success of KGTC cannot happen alone. It is the result of a commitment to excellence by all those who are a part of the KGTC family - the support of not only our Athletes, Coaches, Judges, Volunteers and Staff but also that of our community partners. Thank you to everyone and please join us in congratulating the 2015 Spirit of KGTC award recipients.
Important Dates and Upcoming Events
Ongoing - The Great Little Coupon Book Fundraiser
October 10 to 12 - KGTC Closed for Thanksgiving
October 15 - Apple delivery
October 17 - Parents Night Out
October 23 - Pro D Day Camp
November 7 - GBC Awards & Scholarship Reception, Burnaby
November 11 - KGTC Closed for Remembrance Day
November 14 - Parents Night Out
---